Part 1: The Basic Knowledge of Spotify Music Format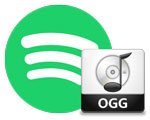 We all know that downloading music for offline listening is one of the features of Spotify Premium as Spotify Free users can only listen to music when there is an internet connection. There are some more limitations in Spotify Free and all the limitations are designed to urge Free users to upgrade to Premium. However, the songs downloaded by Spotify Premium users are DRM protected Ogg Vorbis files and can't be played on iPod Nano, iPod Shuffle, Sony Walkman and various MP3 players.
Ogg is a free, open container format maintained by the Xiph.Org Foundation and the audio codec could be Theora, Vorbis, FLAC and OggPCM. Since 2007, the Xiph.Org Foundation recommends that .ogg only be used for Ogg Vorbis audio files. Because Ogg Format is royalty free, it can be used for both commercial and non-commercial scenarios. When using same bitrate, usually Ogg can get better audio quality than MP3. These advantages may be the main reasons that Spotify use *.ogg as its music format. Ogg is not so widely supported as MP3, but still there are some MP3 players can directly play Ogg audio songs.
However, Spotify is a streaming music service, if there is no DRM protection in its Ogg files, people can subscribe for one or two months and download as many songs as they want then unsubscribe. To avoid this, DRM protection are implemented on Spotify Premium's Ogg files. Because of the DRM protection, the Ogg compatible MP3 players can't be used to play Spotify Ogg files either.
If you want to enjoy downloaded Spotify Ogg songs on your iPod Nano/Shuffle, Sony Walkman or MP3 players from Sandisk, Creative Zen, Cowon, iRiver and various manufactures, you need to remove DRM protection from Spotify Ogg files and convert Ogg to MP3 or M4A first.
Introducing Spotify DRM Removal Software - TuneMobie Spotify Music Converter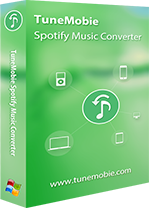 TuneMobie Spotify Music Converter is professional Spotify DRM removal software which can help Spotify Premium users to remove DRM protection from downloaded Ogg songs and save as all-purpose MP3 or M4A files you can play on all kinds of portable media players.
TuneMobie Spotify Music Converter is only a DRM removal tool for Spotify Premium's Ogg files, it also works as a Spotify music downloader which can help you download Spotify songs, albums and playlists as MP3, M4A, WAV or FLAC. When using as a Spotify music downloader, you can use both Spotify Free and Spotify Premium account. And all the downloaded songs will preserve ID3 tags like song title, album, artist, genre, track number, artwork, etc.
Spotify Music Converter is very easy-to-use and you can remove Ogg's DRM protection and download Spotify music songs in only a few clicks. The program is fully compatible with latest Windows 10 and macOS Catalina, and fully supports official Windows/Mac version of Spotify and Microsoft Store version of Spotify.
Easy Guide to Remove DRM Protection from Spotify Premium's Ogg Files
Removing DRM protection from Spotify Premium's Ogg files as well as downloading Spotify music as MP3/M4A with free or premium account is similar. Just follow the steps below.
Step 1: Launch TuneMobie Spotify Music Converter
Launch this Spotify DRM removal program and Spotify will be automatically launched as well. Please do not close Spotify application before the process of DRM removal or music downloading is done.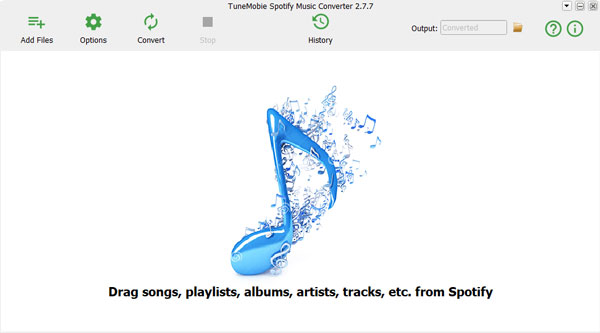 Step 2: Add Downloaded Spotify Songs
Click "Add Files" button and there will be a blank area in the left bottom. Now go to Spotify and right-click on a downloaded Ogg song, move mouse to Share and then click "Copy the song link" to get the link of the song, and go back to Spotify Music Converter and paste the link. Or you can right-click on the album or playlist to convert in batch so that you don't need to paste song one by one.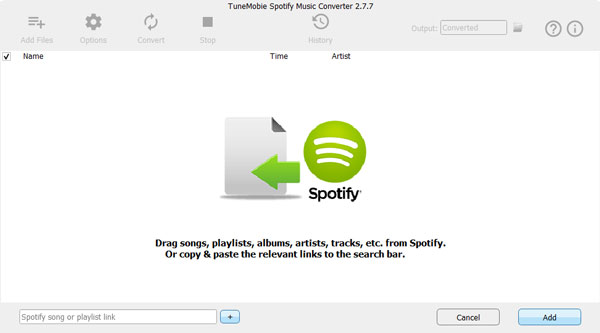 Actually, you can even copy the link of songs, albums or playlists in the same way even you haven't downloaded them or you can using a free account. You can also use drag-and-drop operation to drag songs, abloom or playlists, and drop them into Spotify Music Converter instead of link's copy and paste.
Spotify Music Converter will immediately analyze the URL and list all the songs of the album or playlist. By default, all the songs in the album or playlist will be checked but you can uncheck the ones you don't want if necessary.
Step 3: Choose Your Favorite Output Format
This Spotify DRM removal software provides MP3, M4A, WAV and FLAC as output formats. By default, 320kbps MP3 will be used. You can click Options button to change output folder and change output format if necessary.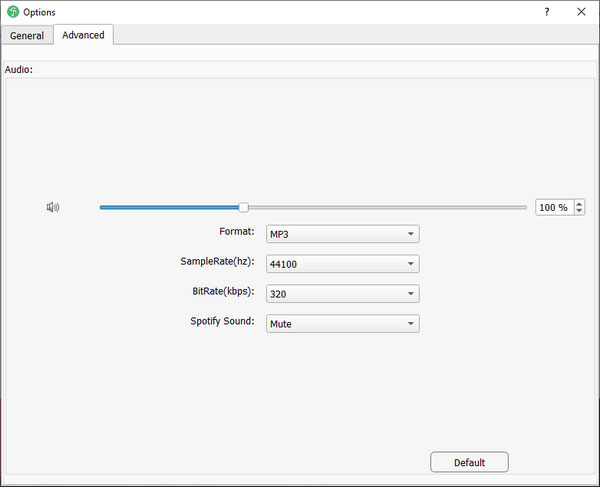 Step 4: Start Removing DRM Protection
Now, simply click Convert button to start removing DRM protection from downloaded Ogg files or start downloading music from Spotify. You will get unprotected audio files with ID3 tags retained in your desired format.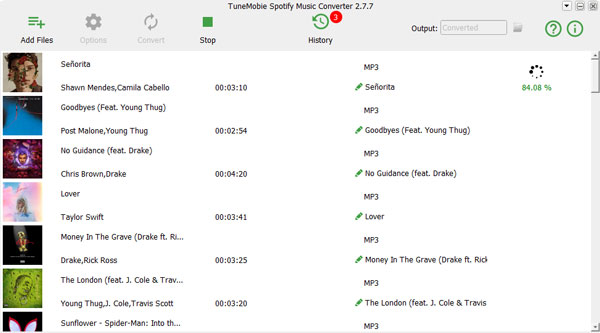 After conversion, you can transfer the output MP3, M4A songs to your iPod Nano, iPod Shuffle, Sony Walkman or various MP3 players. The DRM protection also prevents you to burn the Ogg files to audio CD, by removing DRM and converting to MP3, M4A or WAV, you can use iTunes, Windows Media Player or any other CD burning software to create audio CD. After removing DRM protection, you can also use your favorite Spotify songs in various video editors and Blu-ray/DVD creators as background music.
In a word, Spotify Music Converter is a must-have Spotify DRM removal tool for both Spotify Free and Premium users. Now get the program to have a try.