What's Good with Apple Music's Audio Quality and the Mystery of It
When we stream Apple Music in our daily life, a lot of users will care about the audio quality. Is it the best quality I can have? Am I listening to Apple Music with the highest audio quality? These problems always come to our minds when we listen to Apple Music.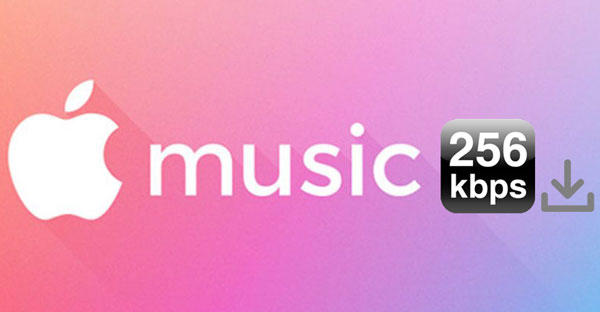 The first thing we want to share and it is actually known by most users that Apple Music streams music at 256kbps bitrate and is encoded with AAC codec. "Kbps" is actually an abbreviation for "kilobits per second", which is a common unit of bit rate. In telecommunications and computing, bit rate is the number of bits that are conveyed or processed per unit of time. This explanation seems difficult to understand. Well, in general, in the digital multimedia field, the higher bitrate value stands for better audio quality.
It should be noted that most of the human hearing systems can only distinguish sounds at 192 kbps at most. So, the audio quality at 256 kbps bit rate provided by Apple Music is actually very high quality. But, compared with the lossless sound quality of 1411 kbps that CDs can provide, there is definitely a gap between the 256 kbps Apple Music songs and it. However, because human ears cannot discern this gap, it has no effect on our daily listening actually. Though audio quality sometimes also depends on playback devices.
Streaming High-Quality Apple Music Songs on Mobile
By default, Apple Music can stream songs at 256 kbps when users use their devices with WiFi connection. However, if there is no WiFi, how can users listen to Apple Music songs with the audio quality at 256 kbps? Downloading Apple Music songs for offline listening and streaming with data are two possible ways.
Downloading 256 kbps Apple Music songs would take up a lot of storage space on your device. Normally, a high-quality Apple Music song is from 10 MB to 15 MB, so,if you want to download the songs in a playlist or in the whole iTunes library, then you may need a smart phone with a large internal storage space. 100 high-quality Apple music songs can occupy more than 1 GB of storage space, and we know that iPhone and iPad do not support SD cards, which makes the situation even more embarrassing. Let's check what would happen when using data to stream Apple Music songs.
When we stream Apple Music songs with data on our devices, the Apple Music app will automatically lower the audio quality to save the data for us, which means we are not actually enjoying Apple Music songs with the highest audio quality. According to test, when high quality streaming is not enabled, Apple Music is streamed at about 160kbps - 170kbps. Many of us won't notice this, but some with good ears may notice the difference. Of course we can set the bitrate to the highest 256 kbps if necessary. To enable High Quality Streaming, you can go to the Settings app > Music > Cellular Data and then toggle on High Quality Streaming.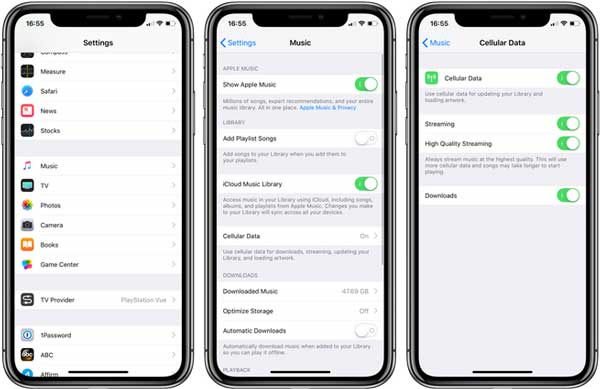 In general, if Apple Music subscribers use cellular data to stream Apple Music at top-level 256kbps audio quality for an hour, it may take about 115.2 MB of data, which means that you will use more than 1 GB of data after approximately 7.8 hours of continuous use. And this could be costly.
What's more, music players like iPod Nano, iPod Shuffle, Sony Walkman, etc. are not equipped with WiFi function, so how can we listen to high-quality Apple Music songs on devices like these? Not only that, many users may need to add them to video projects as BGM. Limited by the encryption of Apple music songs, even after downloading these M4P files, users cannot complete the above ideas. We'll say an Apple Music converter is the most-necessary thing to us.
Currently, the most reliable method is to use Apple Music Converter to convert encrypted Apple Music songs into plain files like MP3, M4A, etc. In addition to removing the restriction, it can keep 100% audio quality of original Apple Music songs. Next, let's take a serious look at this professional Apple Music Converter.
Convert Apple Music to MP3/M4A with High Audio Quality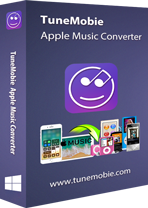 As we mentioned above, we can enjoy or use high-quality Apple Music songs for many different purposes, in most cases, converting Apple Music songs to plain MP3, M4A, AIFF, FLAC files can solve the problems for the users. Then you will need this professional software named TuneMobie Apple Music Converter. All the ID3 tags like title, artist, album, genre, artwork, and so on will be fully kept in the output files. The most important thing is TuneMobie Apple Music Converter can convert Apple Music songs to 320kbps MP3 or 256 kbps M4A without quality loss, which can provide a perfect musical enjoyment to all the users.
Apple Music Converter can perform 16X faster conversion speed on Windows 7/8/8.1/10 and Mac OS X 10.9.5 - 10.12.6 and convert at 1X on macOS High Sierra or above. In addition, users can organize the output files into folders with ID3 tags and special characters such as slash, hyphen or underline. Last but not least, TuneMobie Apple Music Converter can perfectly run on the latest Windows 10 and macOS Catalina 10. 15, please note that iTunes (Music app on macOS 10.15) is required for the conversion.
Simple Guide of TuneMobie Apple Music Converter
Step 1: You can launch TuneMobie Apple Music Converter after the installation, and iTunes or Music app (on macOS Catalina 10.15 or later) will be launched with the converter at the same time, it may take you a couple of seconds for the converter to load the media files in your iTunes library, please wait patiently.
Step 2: After loading, you can see all your media files in your iTunes library listed as playlists from the left panel. You can find and click on the Apple Music songs you want to convert, the songs in the playlist will be shown in the main panel, you can select them by ticking the checkbox of each song, or tick the top checkbox to select all.
Step 3: at the bottom panel, you can select the output format and output folder. 320kbps MP3 or 256kbps M4A is recommended. In the top left corner, you can click the "Options" button to open the Options window, where you can adjust volume, set conversion speed and select the way to sort the output files or make other changes.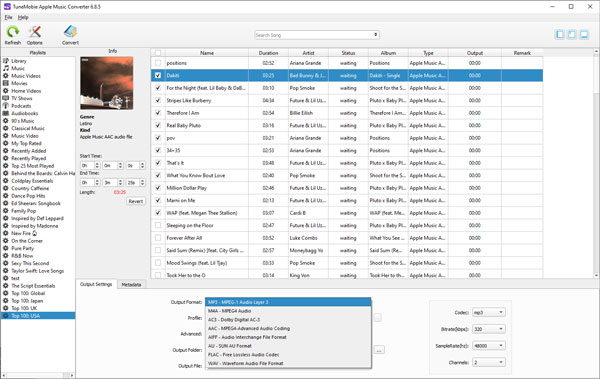 Step 4: When you set everything up, it is time to click the "Convert" button from the top left corner to start the conversion. You can get your wanted output files after a few minutes of waiting. When the conversion is finished, you can locate the output files by clicking the "Open Output Files" button.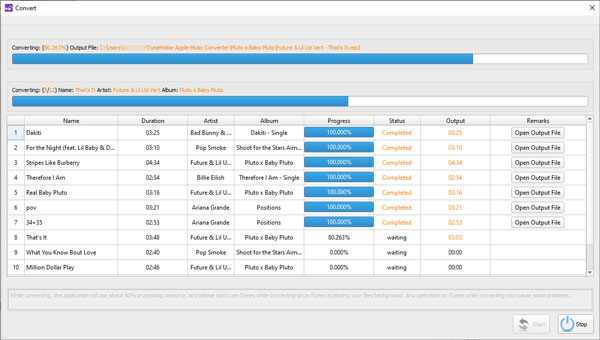 The desire for high-quality music enjoyment is the instinct of every music lover. After reading this article, you probably know the audio quality level provided by Apple Music, and TuneMobie Apple Music Converter provides an opportunity for you to freely and openly enjoy high-quality music songs. If you find the points mentioned in this article useful, you can download and use TuneMobie Apple Music Converter and share your feelings with your friends.