4 Tips to Discover New Music on Apple Music

Apple Music has been expanding its music library. As of March 2018, the total amount of available songs on Apple Music has exceeded 45 million and many songs are added to Apple Music every day. You may have your favorite genres and artists, but it will never be a loss to try new songs.
Reddit user cchderek asked such a question as below
Apple Music always recommend me the same music that I am not interested in. New releases update slowly and only show albums I've already listened. May I ask how do you guys discover new music? such as websites, apps....
Actually, Apple Music has been doing well to help you discover new music that can meet your taste, but you may not have realized it. Here are some tips which may be useful for you without using third-party websites or plugins.
1. Beats 1: Worldwide. Always on
Beats 1 is a worldwide radio station that's available 24 hours a day, 7 days a week. It's a great way to discover new songs and artists, or to keep up with your favorites. Beats 1 is accessible through iTunes on a computer, and Apple Music on a smartphone or tablet. In March 2017, Apple claimed that Beats 1 is "the biggest radio station in the world" and beat all other music stations in concurrent listeners.
Beats 1 broadcasts over 100 countries from its studios, you can listen to the same programming like any other users no matter where you are or when you tune in. You can easily learn the latest news of the music world.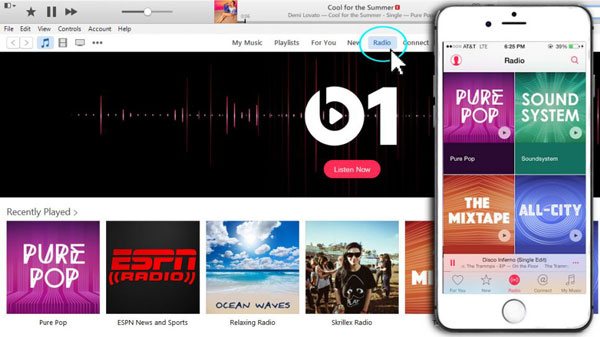 2. Keep Refreshing "For You" Section
Apple Music offers a section called For You which provides a personalized selection of music based on your listening habits. The For You section of Apple Music is available on all Apple Music supported devices including Windows, Mac, iPhone, iPad, iPod Touch and Android mobile. For You section can be influenced by the songs you listened to from the Apple Music catalog, the songs you click or tap love or dislike and the genre and artist choices that you made when you first joined Apple Music.
Don't miss the "New Music Mix" playlist in the "For You" section, it will be updated every friday. "New Music Mix" is unique for everyone because the songs are the ones that Apple think you will like, based on your recent listens and music taste. There will be 25 songs in the playlist.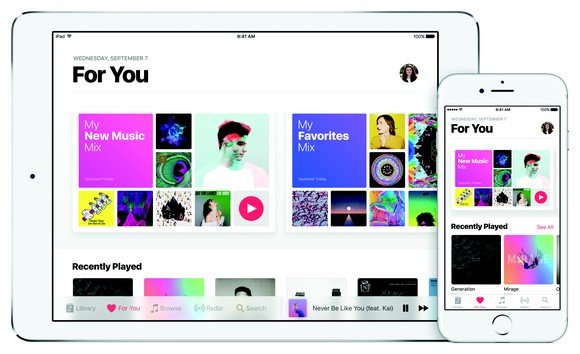 3. New Music: Live in the Moment
To be truly happy, a man must live in the moment. To enjoy the most newly released new music, we should never miss Apple Music's New Music section. Click Browse tab on any Apple Music device and you can find New Music section. And you should be able to see new single, new album and new exclusive.
You can check New Music section everyday, try to listen to new singles, new albums or new exclusives if you have enough free time.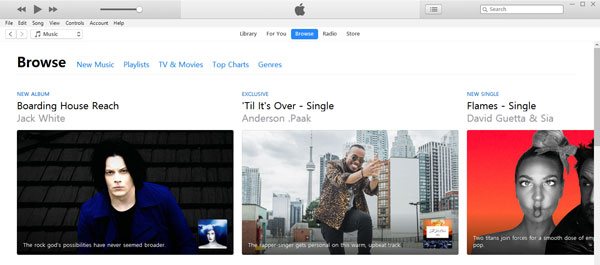 Connect: Follow Your Favorite Artists
Apple Music Connect allows artists to share audio, photos, and videos with their fans directly and fans can view any updates which are shared by your favorite aritst as long as fans follow them in Connect. In Apple Music, you can easily find the artist's page and follow them. You can even follow an artist even if you don't have their music in your library. After following the artist, any new posts that your favorite artists make will be automatically added to your Connect Posts and you can comment or like anything an artist has posted, and share it via Messages, Facebook, Twitter, and email. Of course, artists can also response to your comment. Connect is a good place to engage with your favorite artists and get latest information including new music from them.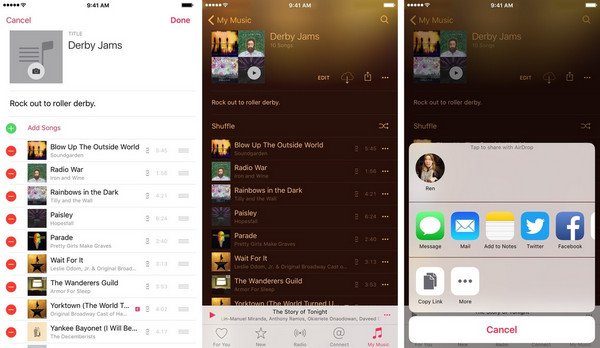 All the tips above can be done using iTunes on PC and Mac or using Apple Music app on iPhone, iPad, iPod Touch and Android mobile. You can also discover new music on Apple Music using some other ways.
5. More Ways to Discover New Music on Apple Music
You can browse hot communities like Apple Music board on reddit, people discuss and recommend music there and you can also start a thread to ask for new music recommendation.
Browsw some authoritative websites regarding music information like Billboard Charts and Billboard News.
You can even use Apple Music's competitors to discover new music. Spotify Free is an excellent choice and there are several ways to discover new music on Spotify. Most songs on Spotify will be available on Apple Music as well except for the Spotify exclusive songs.
Once you found some new music you like outside Apple Music, you can go to Apple Music and search them.
Apple Music Converter: Save Your Discovered Apple Music Songs as MP3/M4A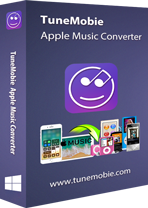 Apple Music is available on PC, Mac, iPhone, iPad, iPod Touch, Apple TV and Android mobile. However, you may also want to enjoy the songs on iPod Nano, iPod Shuffle, PSP, Walkman, iRiver/Sandisk MP3 players, etc. Because of the multimedia encryption, downloaded Apple Music songs are M4P format and won't be recognized on these devices. Apple Music songs is associated with Apple ID and won't be played on unauthorized devices either. But don't worry, Apple Music Converter is an excellent software solution to help you get rid of multimedia encryption and enjoy your favorite songs on any devices you own.
Apple Music Converter can losslessly convert any Apple Music songs in your iTunes library to MP3, M4A, FLAC, AIFF, AC3, AU, and MKA. ID3 tags like Song title, artist, album, track number, artwork will be preserved. Apple Music Converter performs up to 16X faster speed to help you convert a bunch of Apple Music songs in a short time. Besides, you can rename and sort the output songs by ID3 tags and characters.
If you are using Windows, Apple Music Converter can even convert Apple Music songs online in your iTunes library you haven't downloaded. So Windows users can simply add favorite new music to iTunes library and don't have to download them first for conversion.
Apple Music Converter is available on Windows and Mac, and fully compatible with latest Windows 10, Catalina and iTunes. Apple Music Converter helps to enjoy Apple Music songs including the discovered new music on any devices without limitation.
With an intuitive and straightforward interface, even novices can have Apple Music converted in a few clicks without any hassle. Simply follow the steps below.
Step 1: Launch Apple Music Converter and iTunes or Music app (on macOS 10.15 Catalina or later) will be opened automatically. Do not operate iTunes if the converter is running.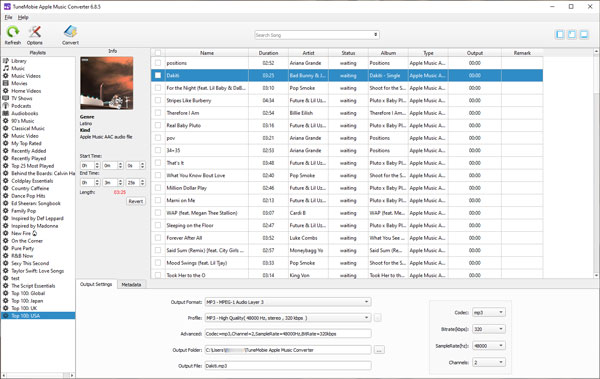 Step 2: Choose any Apple Music songs from Music playlist or seperated Apple Music Playlists. Or use search box to locate quickly.
Step 3: Choose MP3 or M4A as output format. Choose output quality depending on your need.
Step 4: Click Convert button to start conversion and click "Open Output File" when the conversion is done.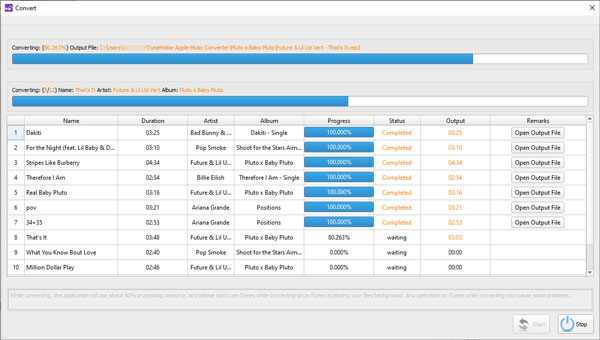 Step 5: Add output MP3 or M4A songs to iTunes library and sync to iPod Nano/Shuffle or copy to other Non-apple devices directly!
With Apple Music Converter, it's just as easy as a breeze to convert your discovered new music to MP3 or M4A and enjoy them on your portable music players freely.