Apple Music Isn't Supported by Amazon Echo yet
Nowadays, smart speakers are getting more and more popular as you can control with your voice using simple commands. And Amazon Echo is absolutely the most popular smart speaker in USA. The research of U.S smart speaker market share in December 2017 reported that Amazon Echo takes up to 69% and Google Home is 25%. Recently, Apple also participated in the competitor of smart speaker and released HomePod. Probably you have got an Amazon Echo and enjoy music streaming with it.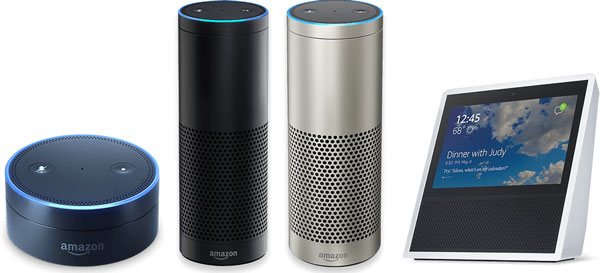 Amazon Echo can work with different streaming music services like Spotify, Pandora, TuneIn, iHeartRadio as well as Amazon's own Prime Music and Audible services. However, Apple Music is not in the list. In May 2017, Amazon devices chief Dave Limp told Bloomberg: "We'd love to have Apple, but they're not super big on opening up Apple Music integration."
As of April 2018, Apple Music has 40 million paid subscribers and over 8 million users in free trial period. There are more than 45 million songs available on Apple Music. So Apple Music should be big enough for Amazon Echo. However, Apple Music isn't supported by Amazon Echo yet and we can't know the exact time when Amazon Echo will support Apple Music like other streaming music services.
Though Apple Music is not officially supported by Amazon Echo, it doesn't mean that Apple Music can't be streamed to Amazon Echo. Actually, you can do that using Bluetooth connection on mobile or PC.
Stream Apple Music to Amazon Echo on Mobile
To stream Apple Music to Amazon Echo on iPhone, iPad, iPod Touch or Android mobile phones where Apple Music is available, you can easily pair your mobile device with Amazon Echo with Bluetooth connection.
Go to Settings and tap on Bluetooth to make it enabled, and you will see your Amazon Echo device listed under My Devices as long as Amazon Echo is not out of supported distance. Tap on Echo device and your device will pair with it. Now you can go to your Music app on iOS device or Apple Music app on Android mobile, play your favorite Apple Music songs and they will be streamed to Echo instead of built-in mobile speaker.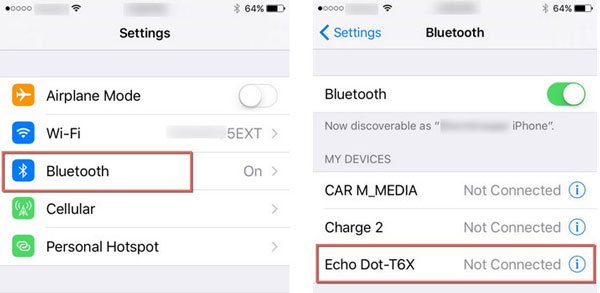 Stream Apple Music to Amazon Echo on Computer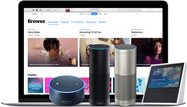 You may also want to stream Apple Music on Amazon Echo on computer. It seems to be a little more complicated than using mobile to pair, but actually it only needs some more clicks. Here we use Windows 10 as example.
Open your favorite browser and go to your Amazon Alexa page. Sign in with your Amazon account and click on Settings. Click on the name of your Amazon Echo device, select Bluetooth and click on Pair a New Device. Now open the Windows 10 Settings screen, click on Devices, click on "Bluetooth & other devices", click on "Add Bluetooth or other device", then Amazon Echo will be listed in the pop up dialog, click on the name you set for Amazon Echo, then your computer will be connected to Amazon Echo.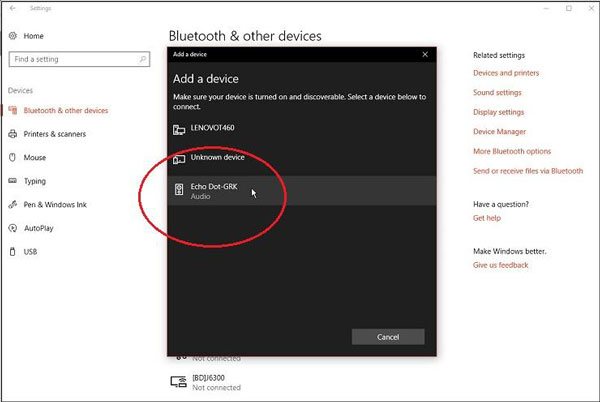 Now, launch iTunes and go to Music section, play your favorite Apple Music songs, and Apple Music songs will be streamed to Amazon Echo immediately.
Don't Upload Converted Apple Music Songs to Amazon Music Storage as It's Being Expired

Some time ago, you can use our Apple Music Converter to convert Apple Music songs to MP3 files, download and install Amazon Music app, then upload converted Apple Music songs to Amazon music storage and play converted Apple Music tracks on Echo with simple voice command via Alexa. You can upload up to 250 songs with free storage plan or 250,000 songs with paid storage plan.
However, the Amazon Music Storage subscription plans (free and paid) are being retired, and new subscriptions are no longer accepted. On December 18, 2017, the ability to upload music was removed from the Amazon Music for PC/Mac app for Free 250 Song Storage plan members. And paid storage plan can no longer be renewed after April 30, 2018, though you can still upload music when your subscription hasn't expired.
To play or download your previously uploaded songs after your subscription expires, paid users should go to their Amazon Music Settings and select "Keep my songs" before subscription expires, and free users should get it done before April 30, 2018.
That's why we ask you not to upload your converted Apple Music songs to Amazon music storage. However, converting Apple Music songs to MP3 or M4A is still a good idea because you can sync converted Apple Music songs to iPod Nano or iPod Shuffle, copy to Sony Walkman, Android tablets, Kindle Fire and any MP3 players, or streamed converted Apple Music songs on PC or mobile with your favorite media player instead of iTunes or Apple Music app. So download Apple Music Converter to have a try.
Stream Converted Apple Music Songs to Amazon Echo with any Media Player You Like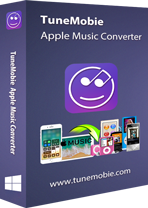 If you want to stream Apple Music songs to Amazon Echo on mobile using other music app instead of Apple Music app, or stream Apple Music songs to Amazon Echo on computer using other music players instead of iTunes, you need to convert Apple Music songs to all-purpose MP3 or M4A first. For that, you will need TuneMobie Apple Music Converter.
TuneMobie Apple Music Converter can help you convert any downloaded Apple Music songs in iTunes library to MP3 or M4A at up to 16X faster conversion speed. ID3 tags like song title, album, artist, genre, artwork, etc. will be preserved. Besides, you can use ID3 tags and characters to rename and sort output music files in bulk.
After converting Apple Music songs to MP3, you can use Windows Media Player, Winamp, VLC Media Player or any other music playback softwares on PC or Mac to play the output MP3 files. You can also sync MP3 to your mobile and use other music app to play them. You can follow the steps above to pair your mobile with Amazon Echo, then stream converted Apple Music songs to Amazon Echo with your favorite software or app.
Apple Music Converter is intuitive and easy-to-use, simply launch this program and iTunes or Music app (on macOS 10.15 Catalina or later) will be loaded and iTunes library will listed in the program, choose Apple Music songs you want to convert and choose MP3 as output format, then click Convert button to start conversion. That is it!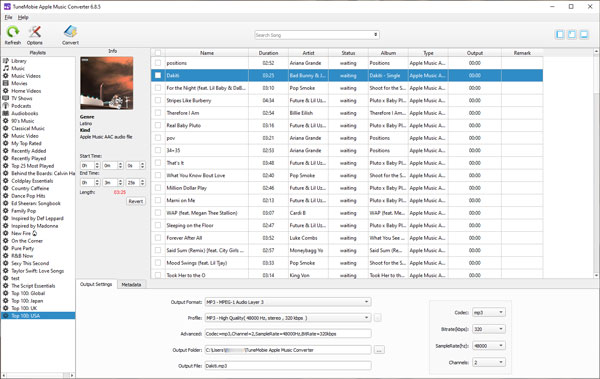 Apple Music Converter is fully compatible with latest Windows 10 and macOS Catalina, and help you stream converted Apple Music songs to Amazon Echo device even you have cancel Apple Music subscription.