Is Apple Music Available on iPod Classic?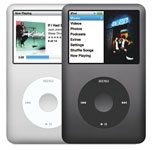 As an Apple fan, you shouldn't be unfamiliar with iPod Classic. The iPod Classic comes with big storage and is dedicated for music listening. Music fans can sync as many songs to iPod Classic as they like. However, Apple discontinued the iPod Classic on September 9, 2014 and launched Apple Music in June 2015. Some iPod Classic users thought that they can sync offline Apple Music tracks to iPod Classic, but the result was heartbreaking. Offline Apple Music tracks can't be synced to iPod Classic, iPod Nano, iPod Shuffle and even iPod Touch 4.
"Will apple music work on iPod classic starting June 30?" Apple user "Funkdaddie360" asked this question on Apple Communities, and there are 180 people who have the same question.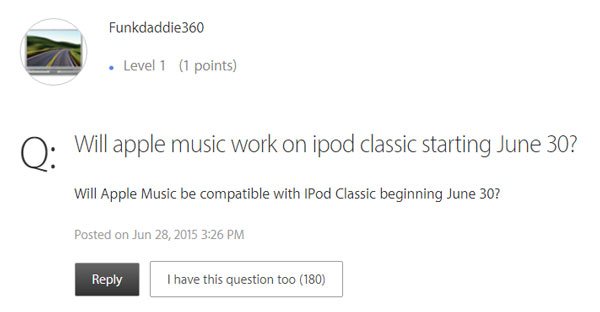 "So, I bought an iPod Classic so I could download songs from Apple Music and put them onto my iPod but iTunes WON'T LET ME!! I don't get it, I'm paying for a subscription but I can't use any of the music. Any help? I tried a bunch of document things like changing the file extensions and stuff, thinking it would trick iTunes into thinking it wasn't an Apple Music song, but it didn't work. There must be something written in the code of the song that tells iTunes that it is an Apple Music song. Please help :)" – Ssenn14 user also asked on Reddit's Apple Music board.
Don't upset! Here is a perfect solution to sync Apple Music songs or Apple Music playlist to iPod Classic. What you need to do is to convert Apple Music to MP3 or M4A format which can be synced to iPod Classic just like syncing your other music files. This way can be also applied for iPod Shuffle, iPod Nano and iPod Touch 4.
TuneMobie Apple Music Converter is such a software solution designed to convert Apple Music to MP3 or M4A for your iPod Classic.
Apple Music Converter – A Helper to Sync Apple Music to iPod Classic
Convert Apple Music to widely used MP3, M4A, AC3, WAV, FLAC, etc.
Make Apple Music songs or playlists available on iPod Classic, iPod Nano, iPod Shuffle, etc.
Preserve ID3 tags, metadata and 100% fidelity of original songs after conversion
Perform 16X faster speed to convert a bulk of Apple Music songs in minutes
Rename and sort output MP3/M4A songs by ID tags and characters
Best compatibility with latest Windows 10, Mac 10.13 and iTunes
Easy Guide to Sync Apple Music to iPod Classic
Step 1: Launch TuneMobie Apple Music Converter
After installation, launch TuneMobie Apple Music Converter. iTunes or Music app (on macOS 10.15 Catalina or later) will be opened automatically at the same time. If you are running iTunes, you may need to close it first. Please don't operate iTunes before the conversion is done.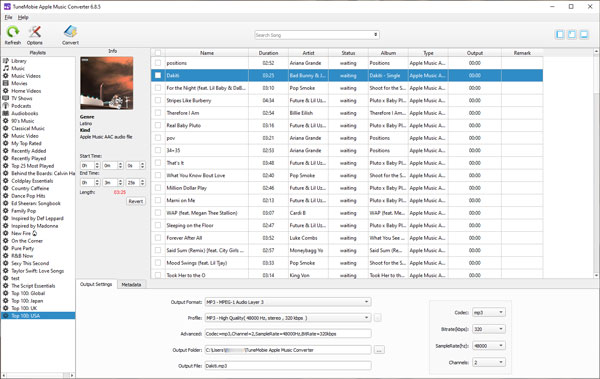 Step 2: Select Apple Music Tracks
Your Apple Music tracks will be listed in Music playlist or in independent Apple Music playlists. You can find the playlists at the bottom of the left panel. Choose all Apple Music tracks you want to Sync to iPod Classic, choose entire playlist by ticking the top checkbox in each playlist. Also you can use built-in search box to locate your favorite songs quickly.
Step 3: Choose iPod Classic Compatible Format
According to specifications, iPod Classic supported audio formats include AAC (8 to 320 Kbps), Protected AAC (from iTunes Store), MP3 (8 to 320 Kbps), MP3 VBR, Audible (formats 2, 3, 4, Audible Enhanced Audio, AAX, and AAX+), Apple Lossless, AIFF, and WAV.
Here we recommend you choose MP3 or M4A as output format, and set MP3 to 320kbps or set M4A to 256kbps to perform a lossless conversion because bitrate of Apple Music tracks is 256kbps.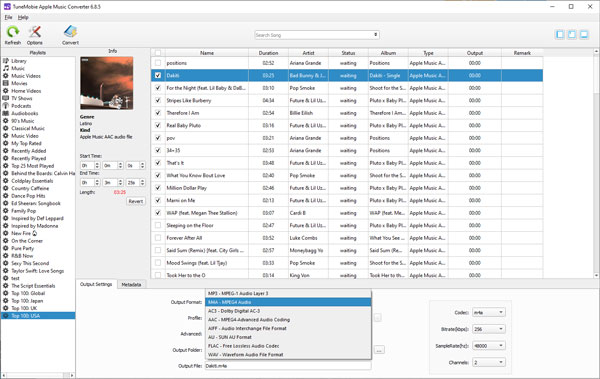 Step 4: Convert Apple Music to MP3/M4A
Click the "Convert" button to start Apple Music to MP3/M4A conversion. Click "Open Output File" to get your output songs.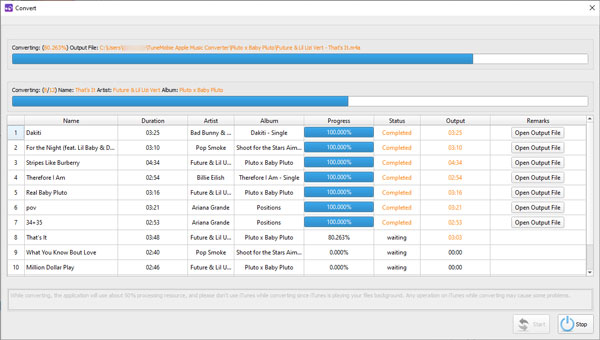 Step 5: Sync Output Songs to iPod Classic.
After conversion, you can now exit both Apple Music Converter and iTunes. Then launch iTunes and delete the converted Apple Music tracks to avoid duplication as you will add output songs to iTunes library and the songs look the same as original Apple Music tracks.
Connect your iPod Classic to your computer, create a playlist and add all output songs to this playlist, and sync the playlist to your iPod Classic. In this way, you can successfully sync converted Apple Music songs to iPod Classic. And after syncing, you can enjoy Apple Music on iPod Classic like enjoying other songs before.
On September 9, 2014, Apple discontinued the iPod Classic. The sixth-generation 160GB iPod Classic was the last Apple product in the iPod line to use the original 30-pin iPod connector and the Click Wheel. According to Tim Cook speaking at WSJD Live, the iPod Classic was discontinued because the parts were unavailable and a redesign was unwarranted given the small amount of consumer interest in the product. However, three months after its discontinuation, the sixth-generation iPod Classic saw its price increase by up to four times its original retail price on eBay due to increased demand by music fans.
If you have subscribed Apple Music and have an iPod Classic, don't let it lie in your drawer. Supposed that a high quality MP3 or M4A song converted from Apple Music is 10MB, then 80GB iPod Classic can hold up to 8200 songs and 160GB iPod Classic can hold up to 16,400 songs without any quality loss. It's time to move all your favorite Apple Music tracks to iPod Classic now.