Introduction of the Best Free Multimedia Decryption Software – Requiem
Apple implemented a multimedia encryption technology to songs, videos and books sold on iTunes Store. In March 2009, Apple stopped selling encrypted songs and started selling plain M4A songs, however, FairPlay was still implemented to videos and books. As of November 2017, there isn't any sign of that Apple will abandon this encrypted technology. To enjoy the songs, videos or books on Non-Apple devices, people need to decrypt files first. Thus multimedia decryption software is required. And free multimedia decryption software will always be loved by anyone.
When talking about free multimedia decryption Software for iTunes, Requiem is widely regarded as best one. Requiem is totally free, available for both Windows and Mac, and can effortlessly remove encryption from M4P songs, M4V videos and iBooks purchased from iTunes Store. After decryption, users can enjoy their purchased items on Windows, Mac, iOS, Android, Symbian, BlackBerry and game consoles like PSP, PS3, PS4, Xbox, etc.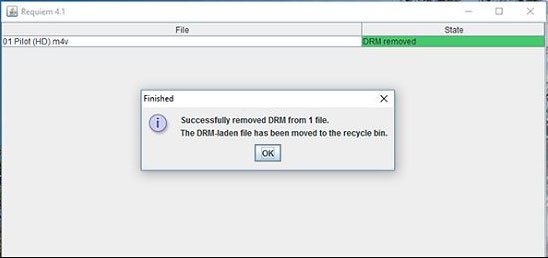 Apple updated its multimedia encryption technology time and time and Requiem found ways to deal with new updates like a cat and mouse game. However, Requiem lost the game with Apple when Apple updated iTunes to version 11 in late 2012. Before that, Requiem 4.1 could work with iTunes 10.7 or lower version to break encryption limitations from videos, songs and books.
Requiem developer then confirmed that Requiem 4.1 was the last release and there wouldn't be update any more. If you still want to use Requiem, you may have to downgrade iTunes to 10.7 or lower. Below are download links of Requiem 4.1 for Windows and Requiem 4.1 for Mac.
How to Use Free Requiem and How Requiem Works
Requiem is intuitive and quite easy to use. However, to run Requiem, Windows users need to install Java environment. If you haven't installed Java yet, a dialog will pop up and lead you to Java website.
Then Double-click on the Requiem application and watch it work! Requiem will automatically scan your iTunes library, find encrypted files and decrypt them. The original encrypted files will be moved to the trash. Make sure you verify that the songs and videos still work before emptying the trash.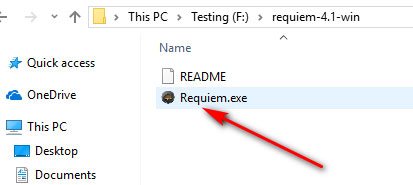 To start Requiem with a blank window, you can launch Requiem with the shift key down as this will disable scanning of the iTunes library, then you can drag and drop files or directories onto the Requiem application or the Requiem window.
If you wonder why Requiem works like a charm, you should know that Requiem decrypts the audio and video data in your file exactly like iTunes does:
1. Requiem authenticates with the encrypted library using the secret credentials used by iTunes.
2. Requiem uses the decrypt routines in the encrypted library to decrypt all of the audio and video data.
Best Requiem Alternatives
As we stated above, Requiem can only work iTunes 10.7 or lower version. If you are an Apple Music subscriber, you have to use iTunes 12.2 or later as it is Apple Music's system requirement on PC or Mac. Besides, iTunes 10.7 is not compatible with latest iOS 11, iPhone 8/8 Plus and iPhone X. So downgrading iTunes to 10.7 will absolutely cause more problems. The best way to make decryption is to find a Requiem alternative.
The best alternative of Requiem is TuneMobie iTunes Converter Toolkit. The toolkit includes Apple Music Converter and M4V Converter Plus which help to decrypt iTunes audio and video respectively. Apple Music Converter can convert Apple Music tracks, M4P songs, audiobooks and any other iTunes supported audio formats to MP3 or M4A with ID3 tags and metadata preserved, while M4V Converter can convert iTunes M4V movies (both purchase and rentals) and TV shows to plain MP4 with all multilingual subtitles, audio tracks, Dolby 5.1, closed captions and audio descriptions retained.
Here is the main interface of TuneMobie Apple Music Converter.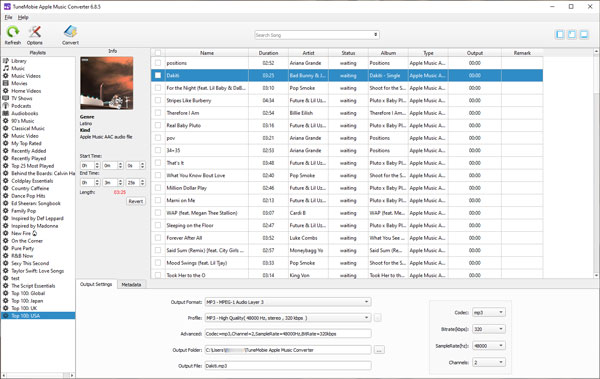 Here is the main interface of TuneMobie Apple Music Converter.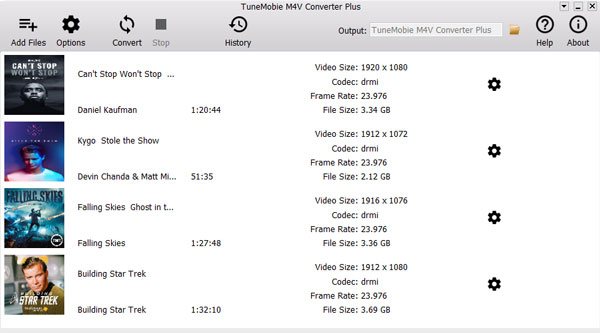 The Resurrection of Requiem?
Will someone bring Requiem back to life? On November 15, 2016, Saleem Almajed on ismoothblog.com posted an article with title "Requiem Resurrection – iTunes & iBooks Decryption". He created a GitHub repository with source code and binaries available for the two most successful versions which were Requiem 3.3.8 and Requiem 4.1. He also recruited Java developers for the resurrection of Requiem.
"Any one with experience at Java can help and contribute to the resurrection of Requiem, please clone the GitHub repository and if you figure something out just send me pull requests."
"Our main goal is to attain and keep the software compatibility with latest versions of iTunes since old Requiem releases are limited to only support obsolete iTunes version. That is the only obstacle preventing people from using the tool freely, so that's what we should try to overcome at the first place."
"Of course, efficiency improvements and bug fixes or adding new features to Requiem are more than welcome however, we shouldn't let our focus scatter around preventing us from achieving our main goal."
However, if we go to Requiem Repository on Github, what we can see is only a takedown notice as below. And this indicated that the chances of Requiem's resurrection are pretty remote.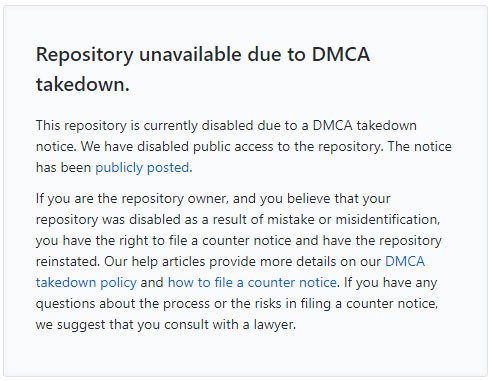 If you still want a Requiem alternative for free, do not miss the chance to get full license of TuneMobie products. Here you can learn how to get TuneMobie license for free.