Part 1: Spotify Android App Features & Skills
As an app that has been in development for several years, the Spotify Android app is now comparable to the desktop. User can find that all the basic functions of the Spotify desktop are actually retained in the Spotify Android app. Users can discover new music, albums, and podcasts, search for your favorite song or artist, make and share their own playlists and find music for any mood and activity on their smartphones with Spotify Android app. Although these are just the basic functions of Spotify, compared to enjoying these services on the Spotify desktop, it is significantly more convenient on Android smartphones or tablets.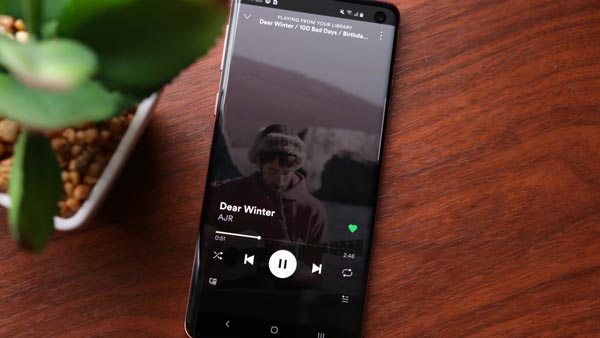 Spotify premium features on Spotify Android app are also as same as the Spotify desktop. Spotify premium users who use Spotify Android app can listen to an album, playlist, or podcast without ad breaks, play music by any artist, at any time on mobile or tablet and download and play music for offline listening. These "Advanced" feature are also available on Android smartphones and tablet, however, although the Spotify Android app has more advantages in terms of convenience, it is still better on the desktop side in terms of storage.
There are some useful skills you can try to set on your Spotify Android app to better enjoy music with it. For example, the Auto Play mode. It's a nifty feature for anyone who wants continuous tunes without looping the same tracks over and over. With the Spotify Android app, you can tap Your Library > Settings, then toggle the AutoPlay mode on.
For another example, Spotify's Automatic and Normal settings for streaming and downloads, generally, should sound decent enough for most casual listeners. If you look for the best enjoyment, there's a way to wring every last bit out of Spotify's music streams and downloaded tracks. In this case, you can tap to Spotify's streaming quality settings (Your Library > Settings, then pick some new options. For streaming, you can choose from Automatic quality, Normal (about 96 Kbps, not bad for mobile), High, or Extreme (320KBps, for silky-smooth sound). For download quality, your choices are similar: Normal, High, and Extreme. Naturally, the better your streaming or download quality, the more bandwidth and storage you'll consume.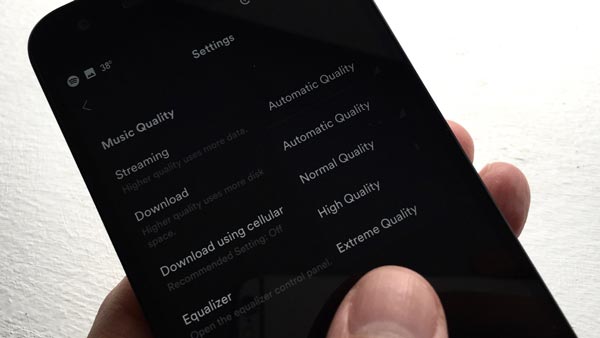 However, Although the Spotify Android app retains the benefits and features of the Spotify desktop, they also have the same flaws and limitations. You can only download Spotify music as encrypted OGG format, which is limited for many purposes. If you've ever tried using one of your Spotify songs as your smartphone ringtone, then you must end in failure. The encrypted OGG files we downloaded with our Spotify Android app are unavailable for using as the call-in ringtone, or the alarm ringtone.
It's popular and cool to set our favorite music as the ringtone. But it seems to be impossible with the limitations of Spotify itself.
So, please allow me to introduce to you the best Spotify helper, which can greatly help to improve your Spotify music experience and exploit more roles for Spotify music. If you are restricted and annoyed while using Spotify, please continue reading this article and we will introduce the best solution for you.
TuneMobie Spotify Music Converter Can Help to Get Better Music Experience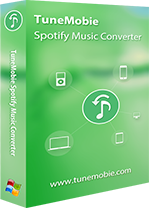 With TuneMobie Spotify Music Converter, users can download and convert all Spotify songs as plain MP3, M4A, WAV, and FLAC instead of the encrypted OGG format from Spotify. With plain audio files, you can use the Spotify songs as ringtone, share by cloud drive services, transfer to any devices like iPod, Walkman, iPhone, etc. without limitations, burn to CDs, store in portable hard disk/USB drives and even edit them and add in video editing projects with some Android video editing applications.
TuneMobie Spotify Music Converter can retain the original audio quality and all ID3 tags in the downloaded songs, which will not decrease your music experience but increase it. Users can also choose the way to organize downloaded songs by folder with "artist", "album" or "artist/album", which is convenient.
TuneMobie Spotify Music Converter is absolutely easy-to-use, anyone who knows how to use a computer can know how to use TuneMobie Spotify Music Converter in only a few clicks. It can perfectly run on latest Windows OS and macOS 10.15 Catalina. What's more, both Spotify Free and Premium users can download Spotify music with TuneMobie Spotify Music Converter.
How to Use TuneMobie Spotify Music Converter
Step 1: Launch Spotify Music Converter on your computer and please note that Spotify will be launched automatically. Before the conversion is completely done, please do not exit Spotify.
Step 2: Add songs from Spotify to converter. Simply drag Spotify songs, albums or playlists from Spotify, then drop them into the converter to add them. Select the ones you want to convert by checking the checkbox or them. After that, click "+" button to continue.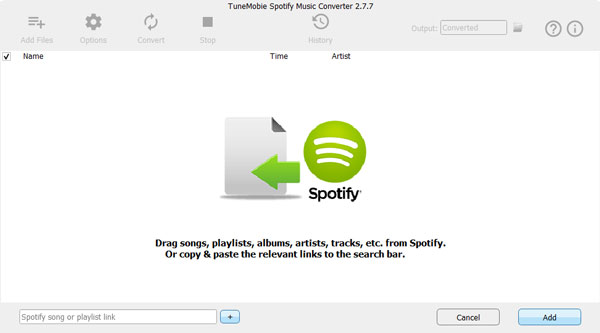 Step 3: Choose output folder and output format. You can change the conversion settings and output settings in the Options window, click "Options" button from the upper-left corner to open it.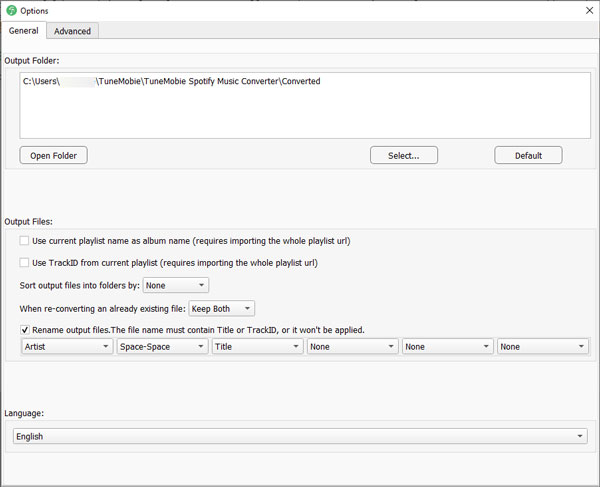 Step 5: Now you can click the Convert button to start downloading the Spotify songs, albums and playlist.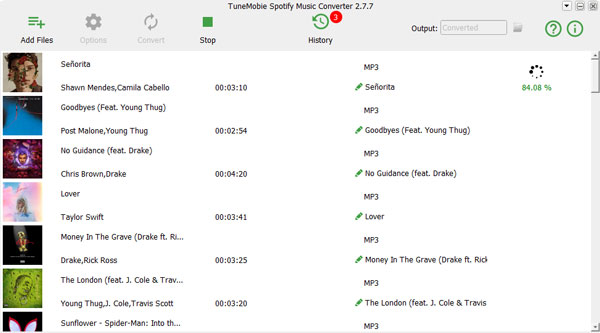 After downloading, you can click History button to locate your downloaded songs. You can connect your Android smartphone to your computer via USB cable and transfer the downloaded songs to your smartphone.
If you want to set the downloaded Spotify songs as custom ringtone for your Android device, you can follow the steps below.
1. Copy the downloaded songs to the "ringtones" folder in your Android device's storage space after connecting it to your computer.
2. Open Settings on your device.
3. Tap Sound. If you don't see a section with Sounds in the title, type "Ringtone" into the search bar at the top of your Settings app.
4. Tap Phone ringtone.
5. Tap the downloaded song you added to the ringtones folder.
6. Tap Save or OK. If you do not see these options on your device, simply tap the back button to exit the ringtone picker.
Indeed, Spotify Android app helps a lot when we want to enjoy music with our Android devices, the convenience that the Spotify Android app provides is something the Spotify desktop cannot provide. But, with the existing limitations of Spotify, users are still annoyed. The development of TuneMobie Spotify Music Converter gives all the Spotify users a chance to improve their music enjoyment on multiple devices, especially Android devices. If you are using Spotify on Android OS and you want to give yourself a chance to start a better Spotify experience, please download and try TuneMobie Spotify Music Converter out without hesitations.