Top 3 Online Spotify Visualizer
Jamescastells Spotify visualizer is one of the coolest online visualizers. After logging in Spotify account, users can sync the Spotify music to this Jamescastells and enjoy the music visualizer when the Spotify music is playing. Jamescastells shows cool patterns and trendy colors to the users, it is an online Spotify visualizer that young people are keen to choose.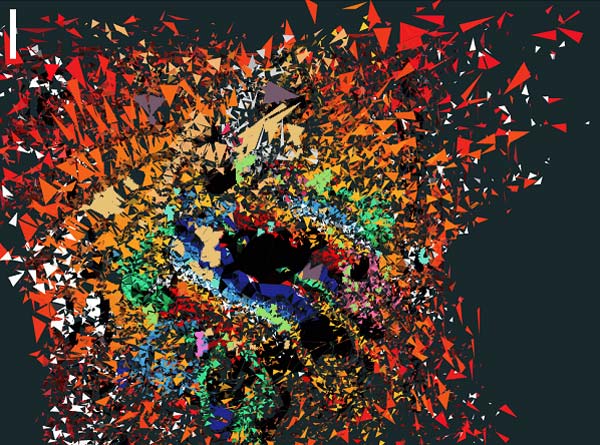 Kaleidosync is a web-based Spotify visualizer which developed by Itsappleseason. Click on the browser to open Kaleidosync, you need to log in to your Spotify account before you can enjoy it. Itsappleseason released this online Spotify visualizer on reddit and soon became popular with netizens and Spotify users. Its animation consists of geometric patterns, which is fresh, simple and also trendy.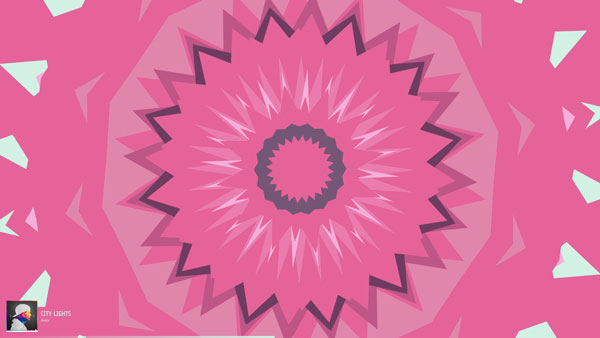 No.3 Wavesync Visualizer
Wavesync Spotify visualizer is another online Spotify visualizer developed by Itsappleseason. After Kaleidosync was warmly welcomed, Itsappleseason immediately released the second web-based Spotify visualizer. Just like Kaleidosync, you will be asked to log in before using this colorful visualizer. Unlike Kaleidosync, the animations of Wavesync have changed from geometric patterns to lines, but the same fresh, trendy animations make Wavesync became another nice choice for Spotify Visualizer enthusiasts.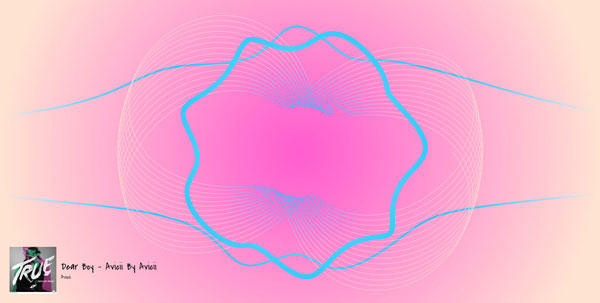 There are some disadvantages when using these online Spotify Visualizers.
Internet connection is necessary, it becomes impossible to enjoy music with these online visualizers when your computer or devices are offline. Compared to third-party Spotify visualizers, the animations of these online Spotify are relatively simple. If you want to enjoy some wonderful visual effects, third-party Spotify visualizers will be a better choice.
Top 3 Third-Party Music Visualizer
No.1 VLC Player
VLC player is a great media player and it also includes a built-in audio visualizer, it provides 6 different default visualizations which are Spectometer, Scope, Spectrum, Vu Meter, Goom and ProjectM. Each of them is cool and stylish. You can choose one of these visualizations before playing songs and you can also change a visualization to another when the song is playing. Because of its convenience and multiplicity, VLC player has become the first choice of Spotify visualizers in many people's minds.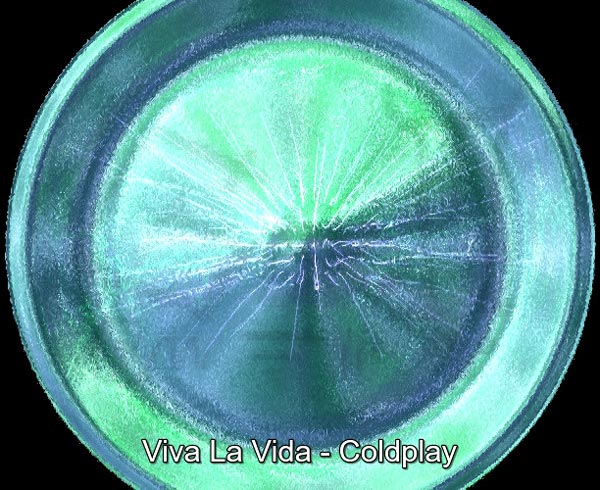 No.2 VSXU Music Visualizer
VSXU is a cool and powerful music visualizer of Windows and its music recognition ability is particularly powerful. No matter you are playing Spotify online or offline, VSXU can easily recognize and match with the music that you are playing. Furthermore, it also provides users with a variety of variable animations, from patterns to lines, from complex to simple, its animation effects will change with the music changes, which is really cool.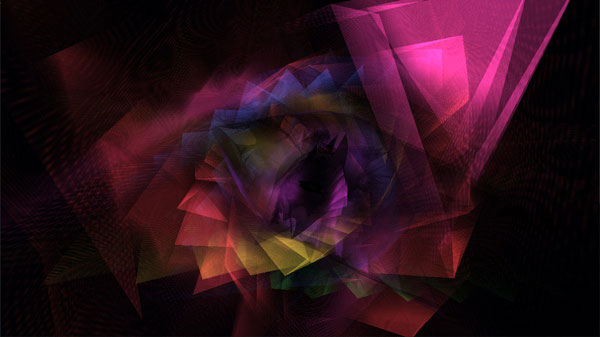 No.3 PotPlayer
PotPlayer is another Spotify visualizer that I highly recommend because it has a special algorithm. It can perform real-time visual animation effects according to volume and type of the music that users are playing. This special feature allows users to enjoy unique animation effects while listening to each song.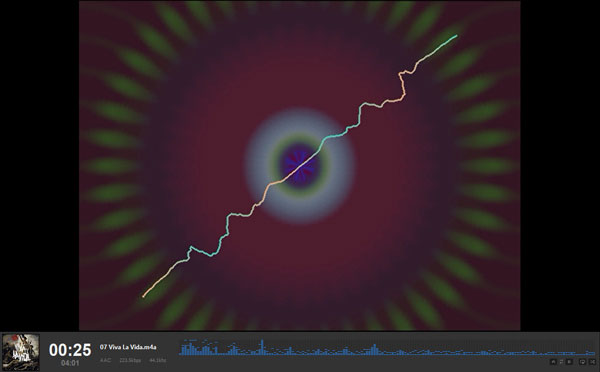 After reading the previous article, I believe you may be eager to experience different kinds of those third-party Spotify visualizers. But before this, you should know that Spotify protects its music from copyright infringement by using the Ogg Vorbis format and the most important is not many third-party visualizers support this format.
In this case, TuneMobie Spotify Music Converter is the best help that you can find. You can use this powerful music converter to convert your Spotify music to a format that is supported by the visualizer you are using.
Use TuneMobie Spotify Converter to Break Format Limitations of Music Visualizers
Step 1: Step 1: Download and install Spotify Music Converter
Download TuneMobie Spotify Music Converter and follow the prompts to install the program. Free Trial version allows users to convert each song for three minutes. I recommend that you to purchase this helpful software program base on your needs.
Step 2: Launch TuneMobie Spotify Music Converter
Launch Spotify Music Converter from start menu or double-click desktop icon and Spotify will be automatically launched as well.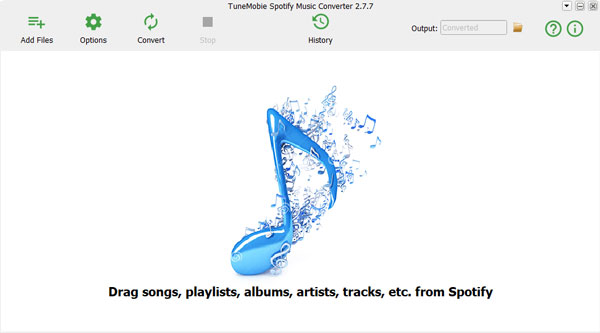 Step 3: Add Your Spotify Songs, Albums or Playlists
When both Spotify and Spotify Music Converter are opened, you can drag Spotify songs, albums and playlists to Spotify Music Converter. You can also right click to copy the link of songs, albums or playlist and paste it in the search bar at the bottom of the program and click + or Add button.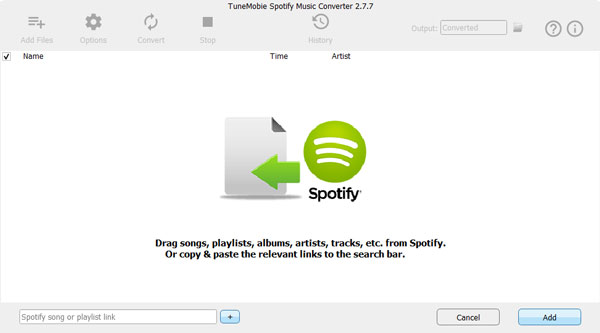 Spotify Music Converter will show all the songs in album or playlist. By default, all the songs in album or playlist will be checked, but if there are some songs you don't want to download, you can also uncheck them. Click Add button to add the songs to conversion list.
Step 4: Choose Output Music Format
Spotify Music Converter provides MP3, M4A, WAV and FLAC as output formats, if necessary, you can choose the other three formats as output format instead of the default MP3 format.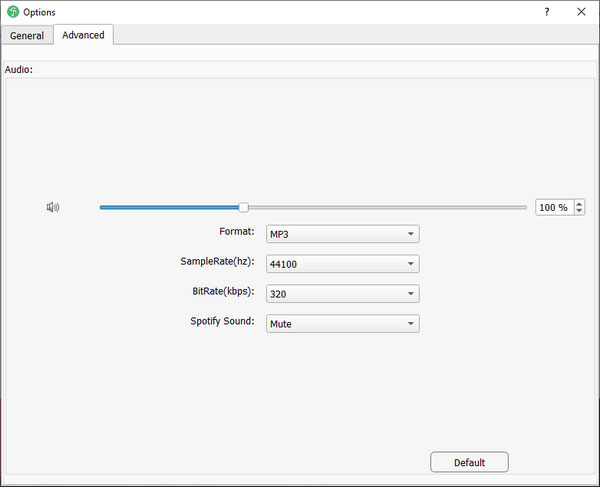 Step 4: Start Converting Spotify Music
Now, simply click Convert button to start converting Spotify music to specific music format. All ID3 tags like song title, album, artist, artwork, etc. in original Spotify songs will be preserved.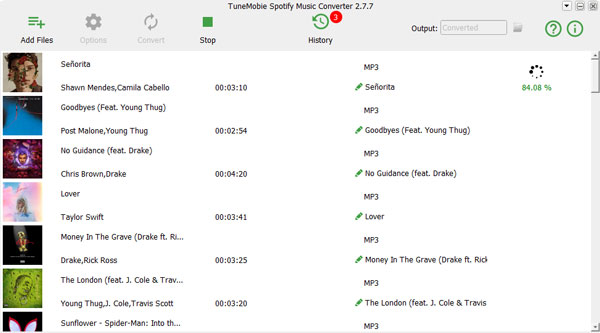 After conversion, you can click History button and open the output folder to locate the output songs.
Step 5: Start Converting Spotify Music
Now you just need to click the convert button and wait for the conversion to complete. Spotify Music Converter will keep 100% original streaming audio quality and preserve all ID3 tags as well.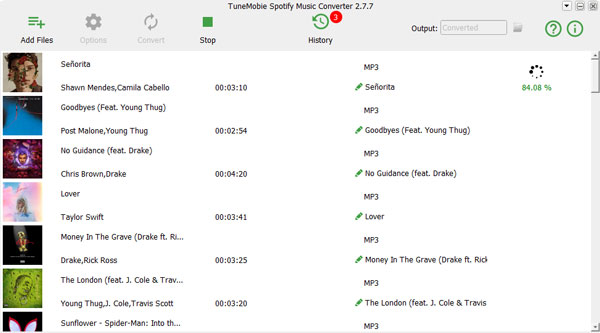 For now, all the songs you have converted should be supported by the music visualizer you are using. Enjoy yourself with wonderful audio-visual entertainment!
Final Words
As a classic and simple way of audio-visual entertainment, music visualization is still popular with the public. By converting the same popular Spotify music songs, we hope more and more people can enjoy music visualization without restriction, and hope that TuneMobie Spotify Music Converter can help more music enthusiasts.