The Factors You Should Consider When Buying an Audible Audiobook MP3 Player
Audible is the largest audiobook online market, though there are some free audiobook websites available. If you are an audiobook lover, you may have downloaded some wonderful audiobooks and prepare to listen to them sometime. However, as to listening to Audible audiobooks, it's not convenient to carry heavy tablets like iPad, Kindle Fire or Android tablets any time, or it may also shorten your iPhone or Android phone's battery lasting time, so Audible audiobook compatible MP3 player would be a better choice as it's small and portable and can save your phone's battery usage time.
If you are going to buy an MP3 player for enjoying Audible audiobooks, there are some factors like audio playback quality, audio format compatibility, battery life, storage capacity, release date, etc. you may need to take into consideration first.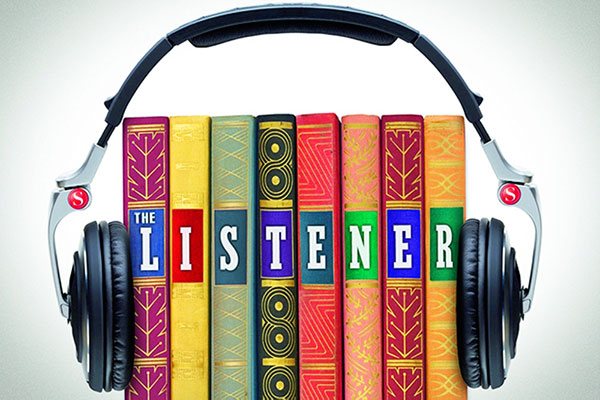 Audio Playback Quality
To most people who want to buy an MP3 player, audio playback quality is a decisive factor as it plays the most important role in the listening. Usually, Audible audiobooks don't come with high audio quality because of considering the balance of audio quality and file size, the bitrate for Audible Format 2 (*.aa), Format 3 (*.aa), Format 4 (*.aa) and Audible Enhanced Audio (*.aax) are 8kbps, 16kbps, 32kbps and 32 - 128kbps respectively. So excellent audio quality will help you to enjoy a better sound effect when audiobook is being played.
Audio Format Compatibility
Apart from Audible audiobooks, sometimes you may also need to enjoy songs you downloaded or purchased. Most MP3 players should be compatible with MP3 and M4A, but the compatibility of WAV, APE, WAV may be important for those who love lossless audio files. Some people also got some songs in WMA or Ogg format. So make sure you have checked the tech specifications before you pay.
Battery Life
Generally speaking, an Audible audiobook often lasts several hours or even tens of hours. With a longer battery-life MP3 player, the possibility of listening interruption by power off will be lowered to minimum. 10 hours or more battery life is recommended.
Storage Capacity
2GB storage is too few for audiobook lovers. A long and complete audiobook may take up 1GB or more. So we recommend you choose at least 4GB MP3 players if you want to put multiple audiobooks with some songs on your MP3 player.
Release Date
Some MP3 players were released a long time ago and even the entire product line was discontinued. If Amazon's Audible Manager stops the ability of transferring audiobooks to such a device, you may no longer be able to use the MP3 player to enjoy any audiobooks. Besides, old devices may not be able to be recognized on new OS like Windows 10 and macOS Catalina.
The Best 5 Audible Audiobook Compatible MP3 Players
A noticeable fact is that Audible compatible MP3 players are getting less and less. Due to the rise of smart phone and tablets, more and more people spend their time on them instead of MP3 players. This may be one of main reasons. Another reason is that the profit of selling MP3 players is only unworthy of mentioning and the big manufactures want to focus time on other profitable devices. As of May 2018, we still can find some Audible supported MP3 players.
Here we choose SanDisk Clip Sport, SanDisk Clip Jam, iPod Touch 6th Generation, iPod Nano 7th Generation and Creative Zen MP3 Player as best 5 Audible audiobooks compatible MP3 Players. Other MP3 manufactures like iRiver, Archos, Cowon, etc. don't have any model which is compatible with Audible audiobook now. ZuneHD used to be compatible with Audible, but it was discontinued by Microsoft in 2011, which is really a long time when talking about digital devices.
SanDisk Clip Sport/SanDisk Clip Sport Plus

SanDisk Clip Sport comes with 144*144 LCD screen, 4G/8G storage and up to 25 hours battery life while the Plus version has a same screen, 16GB storage and up to 20 hours battery life. SanDisk Clip Sport supports MP3, WMA (NO ENCRYPTION), AAC, WAV and Audible (ENCRYTED only), you will absolutely like its easy-to-use interface and exceptional sound quality. You can buy SanDisk Clip Sport at $49.99. and get more information on SanDisk official website.
Whether you're addicted to audiobooks or depend on your music to help power you through your workout, SanDisk Clip Sport which comes with easy-to-use interface and exceptional sound quality is tuned into your needs.
SanDisk Clip Jam
SanDisk Clip Jam comes with 128*64 OLED screen, 8GB storage and up to 18 hours battery life. SanDisk Clip Jam supports MP3, WMA (NO ENCRYPTION), AAC, WAV and Audible (ENCRYTED only) as well and you can get one from $29.99 - $39.99. SanDisk Clip Jam is still available in SanDisk official website.
iPod Touch 6th Generation

iPod Touch 6 comes with iOS system and allows you to install various apps, connect to Wifi connection and do many things than other MP3 players. iPod Touch 6 was released in July 2015, the iPod Touch product line hasn't been updated for near 3 years, maybe iPod Touch 7th generation will be released soon.
iPod Touch 6 comes with 4-inch (diagonal) wide-screen display with Multi-Touch IPS technology, 1136-by-640-pixel resolution at 326 ppi, A8 chip with 64-bit architecture and M8 motion coprocessor. iPod Touch supports AAC (M4A), protected AAC (M4P), Apple Music (M4P, if subscribed), MP3, Audible (formats 2, 3, 4, Audible Enhanced Audio, AAX, and AAX+) and Apple Lossless, AIFF, and WAV. iPod Touch 6th 32GB costs $199 and 128GB costs $299.
Compared with Sandisk MP3 players, iPod Touch is much more powerful and expensive. However, if you have got an iPhone, an iPod Touch seems to be duplicate. At this point, SanDisk MP3 Player or iPod Nano may be better.
iPod Nano 7th Generation

Apple discontinued iPod Nano in late July, 2017 and the latest generation of iPod Nano is 7th. iPod Nano 7 has a 2.5 inch Multi-Touch screen so it's capable of video playback, it comes with a Home button like iPhone, but it doesn't run iOS system. All iPod Nano 7th models have 16GB storage.
iPod Nano supports AAC (M4A), protected AAC (M4P), MP3, Audible (formats 2, 3, 4, Audible Enhanced Audio, AAX, and AAX+) and Apple Lossless, AIFF, and WAV as well, but Apple Music M4P songs can't be synced to an iPod Nano.
iPod Nano 7th is unavailable on Apple's official website, you can still get one from Amazon, Target, Walmart or some other online stores. It may cost you from $149.99 to $249.99, depending on the website you use.
Creative Zen MP3 Players
Creative Zen MP3 Players are in the supported list of "Audible Compatible Devices" in Audible's Help Center. The Zen series includes many models like Zen X-Fi3, Zen X-Fi Style, Zen Mozaic, Zen MX, Zen Vision, etc. However, as of 2018, Creative has not released new Zen players for 6 years, and firmware updates for 5 years. In addition, their website designates the Zen line as "archived". You can still search Creative Zen MP3 Players in Amazon and some other online stores.
Best Audiobook Converter to Help You Enjoy Audible Audiobooks on Any MP3 Players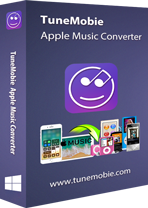 There are many more better MP3 players than what we list above. However, the biggest problem is that most MP3 players are not compatible with Audible audiobooks in AA or AAX format which are encrypted. If we can convert Audible AA/AAX audiobooks to MP3/M4A which is widely accepted by all MP3 players, we can use or choose any other MP3 player. Luckily, there are some Audible audiobook converters in the market and TuneMobie Apple Music Converter we introduced below is the best Audible to MP3/M4A converter for both Windows and Mac users.
TuneMobie Apple Music Converter can convert Audible AA/AAX audiobooks, protected M4B audiobooks purchased from iTunes Store and unprotected M4B audiobooks added to iTunes library, as well as Apple Music songs and other iTunes compatible audio formats to MP3 or M4A with ID3 tags preserved. When converting Audiobook to M4A, you can also keep chapters retained in output M4A files which will make audiobook listening on devices more convenient. TuneMobie Apple Music Converter supports up to 16X faster conversion speed to convert Apple Music songs and audiobooks, but for converting long-time Audible audiobooks, we recommend you slow the conversion speed for a better output quality.
This audiobook converter is fully compatible with latest Windows 10 and macOS Catalina, and helps you enjoy favorite Audible audiobooks on any MP3 players without limitation.
The audiobook converter is very easy-to-use and help you to convert Audible AA/AAX audiobooks to MP3/M4A in a few clicks. Just follow the steps below.
Step 1: Make sure your Audible audiobooks have been added to iTunes library successfully and exit iTunes.
Step 2: Launch TuneMobie Apple Music Converter and iTunes will be opened automatically.
Step 3: Click Audiobook playlist in the left panel and choose the audiobooks you want to enjoy on your MP3 player.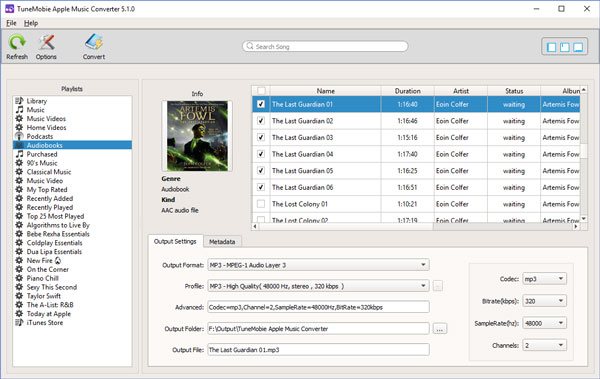 Step 4: Choose MP3 or M4A in output format list. For M4A, click Options and check "Keep chapter info (Only works with M4A files)"
Step 5: Now click Convert button to start audiobook conversion and click "Open Output File" to get the output files.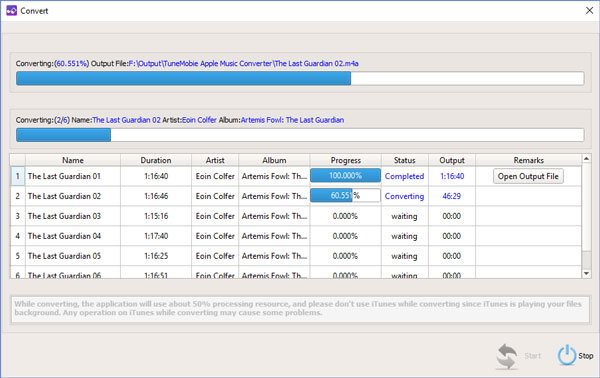 Now, you can connect your MP3 player to your PC or Mac with USB cable and the MP3 player will be listed as portable media drivers. Copy the output files to Music folder or specific folder depending on the MP3 player you are using. Now enjoy your favorite audiobooks without any limitation.